Cosmetic Tooth Bonding Fixes Damaged Teeth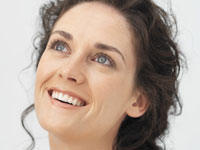 Cosmetic dentistry is everywhere these days.
With new materials, especially dental "superglues," we're reshaping teeth, filling gaps between teeth, restoring broken teeth, replacing missing teeth, placing lighter braces. The technique is called dental bonding, and the aesthetic result is wonderful.
But it's not forever.
The American Dental Association puts the life of tooth bonding materials at about five years. This may be a conservative estimate, but there will come a time when a bond needs attention.
In general, if you treat a bonded tooth like your other teeth, you'll keep your dental restoration intact longer. Lax home care habits or the wrong foods can hasten wear and tear.
So go easy. If your tooth restoration is brand new, or years old and still flawless, keep smiling. With care, we've seen dental bonding last a long, long time.
Here are some reminders to help lengthen the life of your dental restoration.
Expect to come in more often just after your tooth restoration is placed. The edges of bonded restorations need a once-over after a few months to verify a smooth fit. And we'll check to make sure there is no gum irritation, too.
Certain unforgiving foods can threaten any dental restoration. Watch nuts, hard candies, some fresh fruits - a bond could crack. We don't see it often, but with heavy-handed treatment, veneers can pop right off - not a real confidence-builder in a crowd.
Nail-biting and ice-chewing are out.
Use a non-abrasive toothpaste and a soft brush.
Coffee, tea, colas, and cigarettes, of course, are not your restoration's best friends. They stain, among other unsavory things.
Cosmetic Dentistry: A Smile Makeover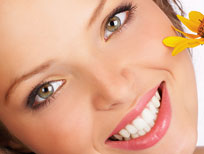 With recent advances in cosmetic dental technology, what was once considered impossible can now be performed routinely. We now have the means and the know-how to treat such conditions as discolored, crooked, and missing teeth - often in one or two visits to a cosmetic dentist, and often without discomfort.
Porcelain veneers have now become a standard part of cosmetic dentistry. These veneers are thin shells of porcelain bonded to the front teeth. Using porcelain veneers, we can change the shape, color and length of your teeth in only two visits - instant orthodontics!
Dental bonding is a widely used phrase that describes how tooth-colored fillings are placed. Using dental bonding, we can eliminate discolored areas, fill in gaps, and also build back areas of gum recession.
Composite fillings (tooth-colored fillings) can now be placed in the back molar areas when tooth decay is detected. These fillings can be used instead of amalgam (silver) fillings and are virtually invisible. Dentists have fun placing composite fillings and patients like them, too.
Teeth whitening is a great treatment for generalized yellow or stained teeth. With custom-fabricated tooth bleaching trays, the bleaching procedure can be done at home at your own convenience. The process generally takes about four to six weeks and the results are very impressive.
With the treatment options available today, it's possible to have the smile you've always wanted. Let your dentist know if you're interested in learning more about these advances in cosmetic dentistry.